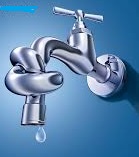 Freedom Friday 4:  Stop water shutoffs NOW!
Friday, May 30, 4 PM
Detroit Water Department Office, 735 Randolph, downtown Detroit
Families who are $150  or more behind in their water bills are having their water cut-off
while corporations owing ten of thousands of dollars continue to receive water.  For example,
$200,000 is owed by Palmer Park Golf Club
$200,000 is owed by VA Hospital
$80,000 is owed by Joe Louis Arena – Red Wings Hockey
$60,000 is owed by Eastern Market
$55,000 is owed by Ford Field
Why is the Emergency Manager shutting off Detroiters' water?
To set the stage for the suburbs to take control of the Detroit Water and Sewerage System or to sell it off the completely.
The Emergency Manager's contractors are cutting off water to 1,500-3,000 homes per week. Anyone, except corporate entities,  with an outstanding bill as little as $150 faces immediate shut-off.
The biggest residential bills are bank-owned properties, where water is left running even after families are thrown out of their homes.
The Emergency Manager, Kevyn Orr, refuses to try to get back the over $500 million that was supposed to repair the water system but was instead given in bad bank deals to Chase, UBS and Morgan Stanley!
Water Department workers are already being told they will lose their jobs and must reapply for new jobs even though the Emergency Manager has not won approval to sell OUR water department. When a private company whose only interest is profit owns a city's water department, water rates go up and they don't know how to run it!
No to the Privatization and Suburbanization of Detroit's Water and Sewerage Department.
Weekly Freedom Fridays are endorsed by: Moratorium NOW! Coalition, National Action Network-Detroit Chapter, Detroit Eviction Defense, Detroiters Resisting Emergency Management, We the People of Detroit, and Food Justice PMA.