Rescheduled from last week due to the snow storm.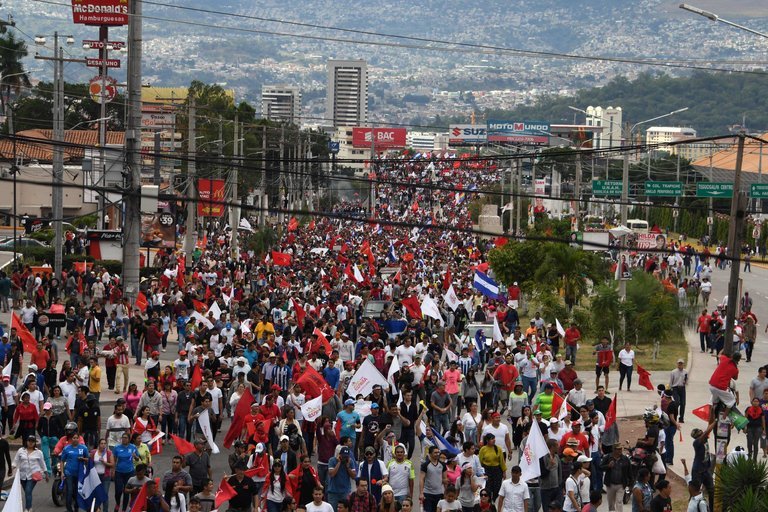 Honduras: The people resist dictatorship
Monday, February 5, 7:00 PM
5920 Second Ave., Detroit, 48202
Come to a special presentation at the regular weekly meeting of  Moratorium NOW! Coalition and Michigan Emergency Committee Against War and Injustice (MECAWI).
On November 26 the Honduran people voted in a presidential election. Polls and initial vote tallies showed the main opposition candidate, Salvador Nasralla, clearly winning the election. Yet the Supreme Electoral Tribunal, dominated by the ruling National Party, declared current President Juan Orlando Hernandez (JOH) the winner. Hernandez became president four years ago amid widespread fraud, irregularities, bribery and intimidation. Seeing a repeat of 2013, the people took to the streets in protest and they remain in the streets — the struggle around the demand "Fuera JOH!" (JOH Out) is in high gear. About 40 people have been killed and hundreds injured seriously by the police and military; thousands have been arrested. Washington has recognized the illegal regime and continues to fund the Honduran repressive forces. But the people, who staged a national strike from January 20-27, are not backing down!
Martha Grevatt, who will be giving the presentation, was a human rights observer during the stolen election of 2013. She has covered recent events in Honduras for Workers World newspaper. Grevatt is part of the Honduras Solidarity Network. This meeting is one of a number of actions coordinated by HSN to protest the inauguration of JOH and support the Honduran resistance.
TeleSur article: Honduras: Anti-Govt. Protests Continue Ahead of Presidential Inauguration