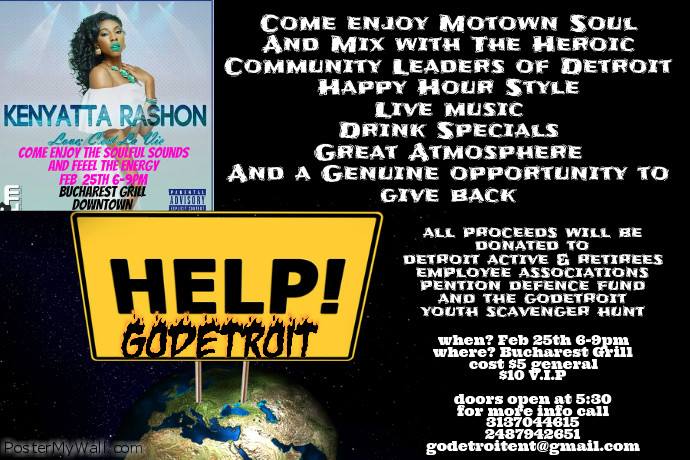 relax & enjoy the soulful sounds of Kenyatta Rashon!
mix & mingle with Detroit's heroic community leaders!
introducing the GoDetroit Community Happy Hour, featuring…
live music
drink specials
great atmosphere
opportunity to give back
all proceeds will be donated to the Detroit Active and Retired Employee Association (DAREA)'s Pension Defense Fund and the GoDetroit Youth Scavenger Hunt.
doors open at 5:30 PM
$5 General Admissions
$10 VIP
for more info call
313-704-4615
248-794-2651
godetroitent@gmail.com