Tell Mayor Duggan:
Declare a People's State of Emergency in Detroit!
With almost 30,000 water shutoffs in 2014 and 62,000 tax foreclosures looming in 2015, $6 billion looted from city retirees, and no end to chronic high unemployment and growing poverty, tell Mayor Duggan:
"We've had enough!"
Stop Foreclosures! Stop Water Shutoffs Now!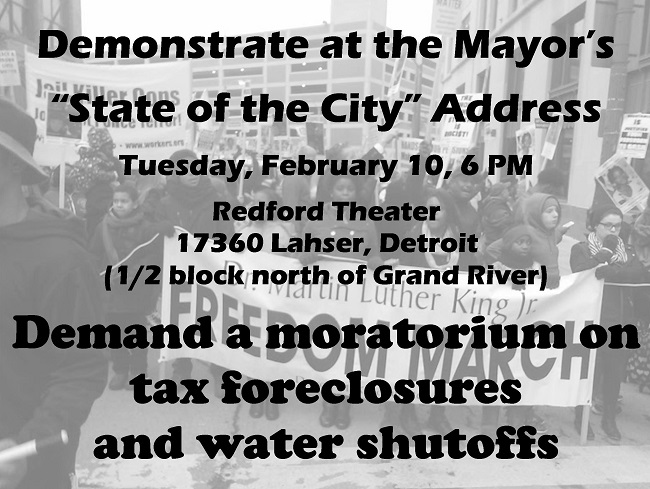 Download leaflet: Duggan demo -State of City 02-10-2015
Endorsed by Moratorium NOW! Coalition, Detroit Eviction Defense, People's Water Board,Detroit Active and Retired Employees Association (DAREA)
For more information, call 313-671-3715
Email: moratorium@moratorium-mi.org Web: moratorium-mi.org
Property tax info: DetroitEvictionDefense.org/taxes/
From the Detroit News: Detroit needs to abolish residential property taxes
Continue reading »